Age of Gods - What is it?
Age of Gods — is a next-generation NFT action card game where you can play and earn tokens in the process through a Play-to-Earn model thereby owning all the ownership rights over the in-game items and getting incentivised to play and progress through the game.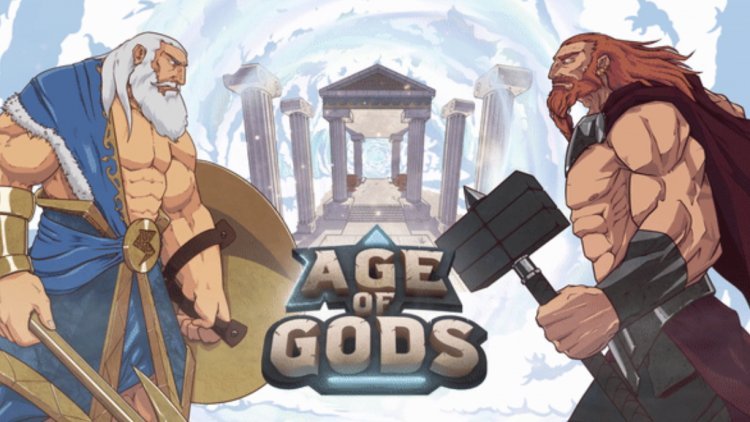 Age Of Gods is an AFKArena inspired game that uses the fundamentals of the 6.6 million‼️ player count success story and combining it with a Blockchain Token economy and Play-to-Earn, Idle Game mechanics.
Age Of Gods functions on it the native AOG token which can be used to level-up Gods, purchase Gear and In-Game items, Staking and much more.
Blockchain Platform: Binance Smart Chain
Country limitations: USA, Iraq, Syria, Iran, North Korea, Sudan, Cuba, Liberia
Registration country: India
Registration year: 2021
Office address:
GR Grand Plaza, 2nd Floor, JP Nagar 6th Phase, Bangalore, Karnataka 560 078, IN
Age of Gods Roadmap
2
Q1 2022
Limited NFT GODS
Stake and Earn
Listing additional Exchanges
3
Q2 2022
Game MVP Launch
Invite and Earn
4
Q3 2022
Full Game Launch
New Gods
5
Q4 2022
Affiliate Program
Affiliate Dashboard
Nev Game Features
Age of Gods is a cryptocurrency platform that combines aspects of blockchain technology and P2E games.
In this NFT card game, a player can climb the ranks by overcoming challenges and earning token rewards that they can pass as passive income.
The Age of Gods ecosystem is powered by its native token, $ AOG. The token can empower gods, purchase in-game gear and other in-game items. AOG can also be wagered to generate additional rewards.
The team says that all revenue collected by the game's players will go to buying and burning tokens from the market. Some of the revenue streams for the project include its in-game store, a marketplace for non-fungible tokens, merchandising, e-sports betting, and affiliate partnerships.
The AOG token is already traded on exchanges such as PancakeSwap, Gate.io and Biswap.